Since 2013 Indie Arena Booth has been supporting independent developers from all over the world. Our mission has always been to provide devs with the best opportunities to present their games to publishers, press and avid gamers from all around the globe.
We started out as a brain project by devs who wanted to showcase their games at conventions but couldn't afford showcasing space. From 45 sqm in 2013 featuring a few teams, we have grown to a global safe space for indie game lovers, devs, streamers and press. Our heart and our soul are dedicated to the curation of the best lineup with newest and most interesting indie titles to present them to players and press in a unique and fun way. We're fortunate to have an external jury of passionate industry professionals helping us review and rate the game submissions each year.
These days, our physical booth at gamescom spans across 1.500 square meters and usually features more than 130 games from over 30 countries. We also host a massive streaming show on our Twitch channel reaching thousands of people and have a fantastic Steam festival event providing further visibility to the devs.
We are always looking for interesting partners who share our passion for helping indie devs - so if you feel like you could make a difference, let's talk! Feel free to reach out to team(at)indiearenabooth.de.



​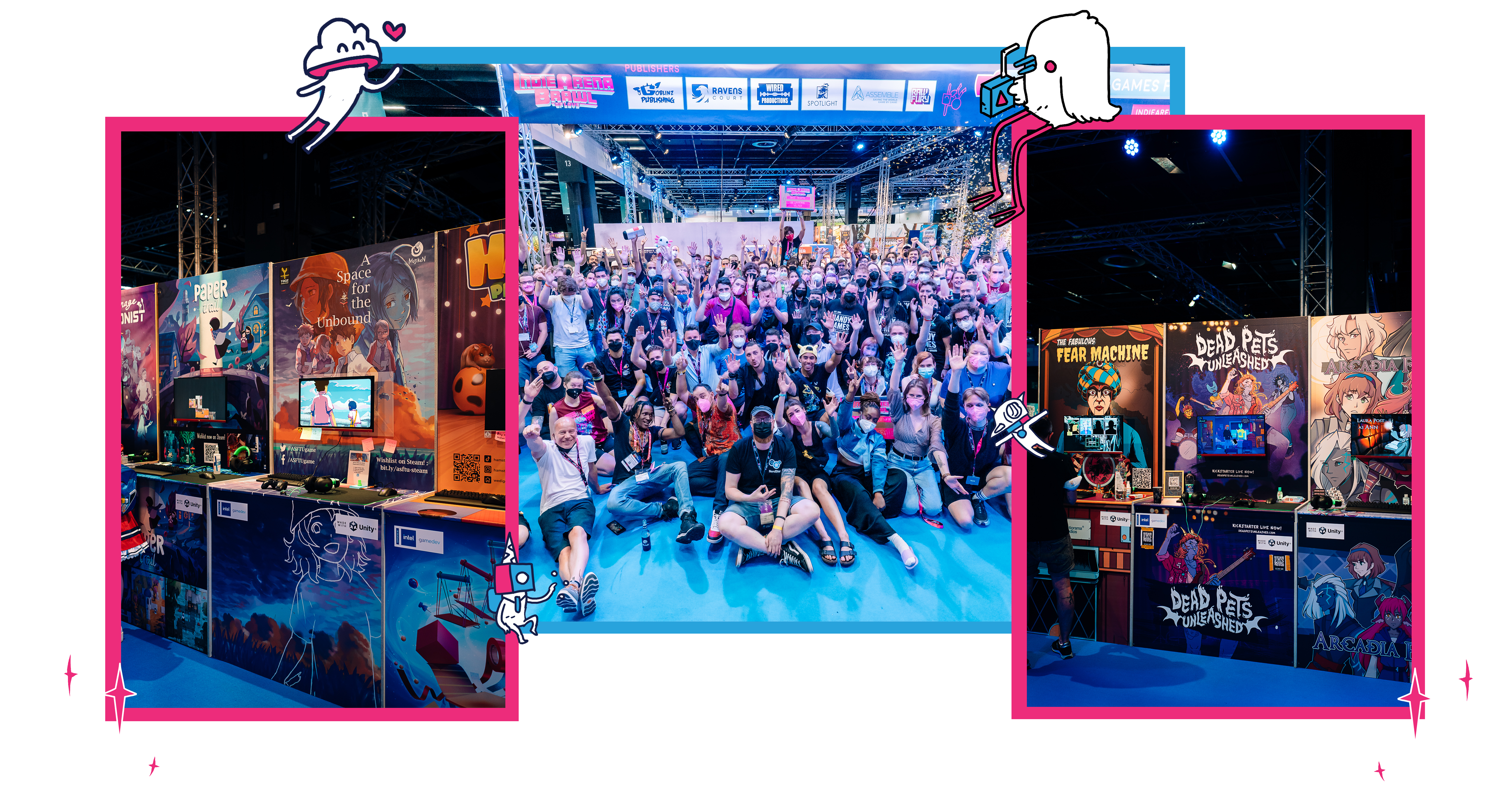 Our handcrafted booths are reusable and create a unique atmosphere inviting visitors to the physical booth to play the latest Indie gems. Visitors of the online game can customize their own in-game avatar, chat with other attendees and interact with game devs and other gamers from around the globe.

Need logos, more pictures, Social media assets? Check our



Valentina Birke (Project Director)
Lou Kieviet (Communications)

Press(at)indiearenabooth.de